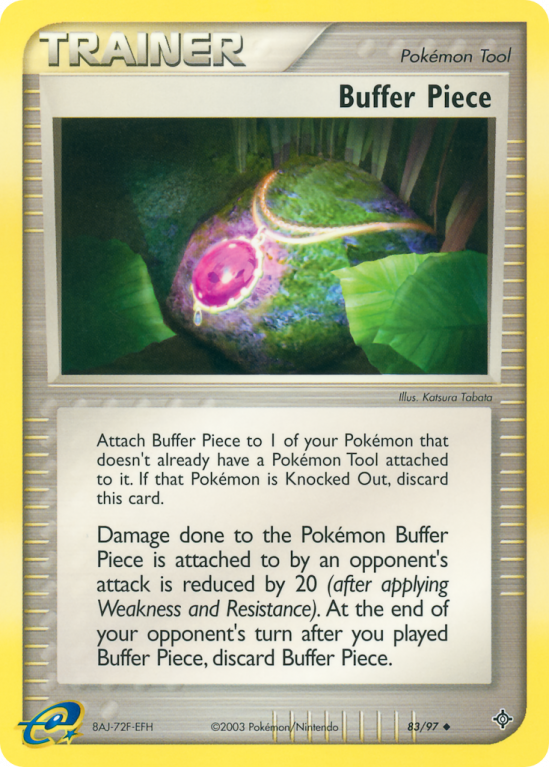 Buffer Piece 83/97
Trainer - Pokémon Tool
Rules
Attach Buffer Piece to 1 of your Pokémon that doesn't already have a Pokémon Tool attached to it. If that Pokémon is Knocked Out, discard this card.
Damage done to the Pokémon Buffer Piece is attached to by an opponent's attack is reduced by 20 (after applying Weakness and Resistance). At the end of your opponent's turn after you played Buffer Piece, discard Buffer Piece.
Set
Dragon

De Buffer Piece kaart zit in de Dragon set en is nummer 83 in deze set met totaal 100 kaarten. Deze kaart is uitgekomen in het jaar 2003-09-18. De illustraties op de kaart zijn van Katsura Tabata. Deze kaart heeft een gemiddelde marktwaarde van € 0.45.
Meer kaarten in Dragon
Meer kaarten zoals deze