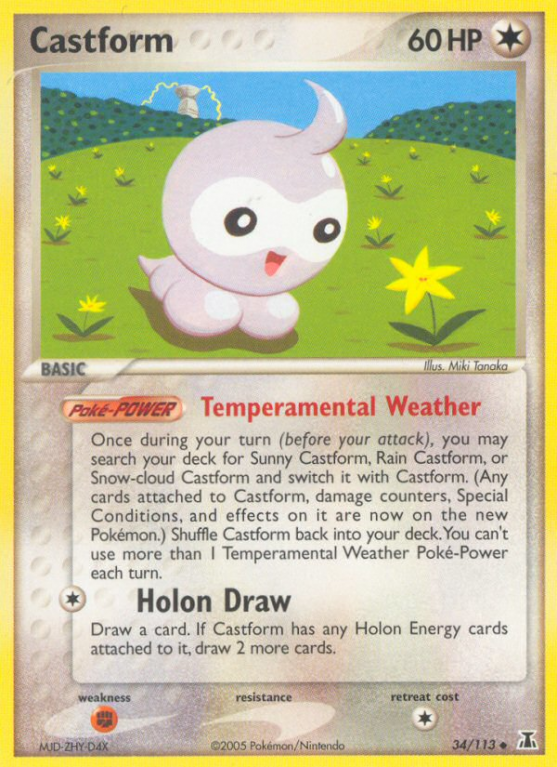 Castform 34/113
Pokémon - Basic
HP 60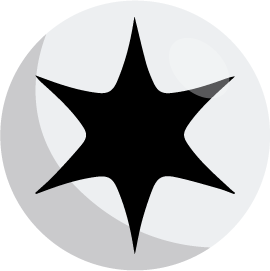 Abilities

Temperamental Weather
Once during your turn (before your attack), you may search your deck for Sunny Castform, Rain Castform, or Snow-cloud Castform and switch it with Castform. (Any cards attached to Castform, damage counters, Special Conditions, and effects on it are now on the new Pokémon.) Shuffle Castform back into your deck. You can't use more than 1 Temperamental Weather Poké-Power each turn.
Attacks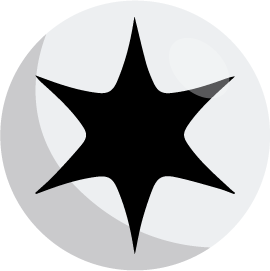 Holon Draw
Draw a card. If Castform has any Holon Energy cards attached to it, draw 2 more cards.
Weakness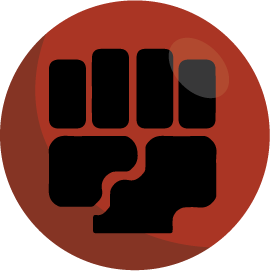 ×2
Retreat cost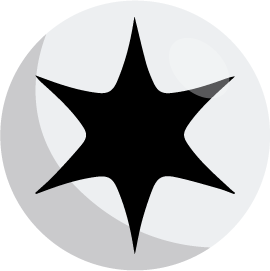 Set
Delta Species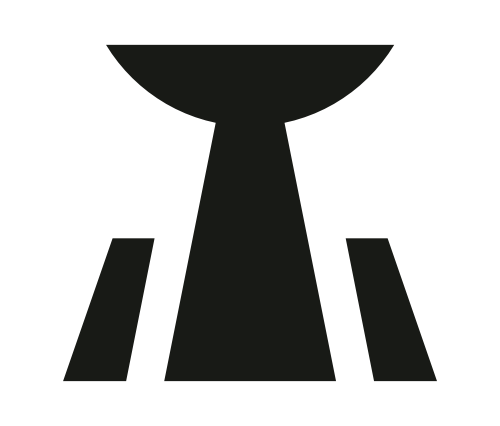 De Castform kaart zit in de Delta Species set en is nummer 34 in deze set met totaal 114 kaarten. Deze kaart is uitgekomen in het jaar 2005-10-31. De illustraties op de kaart zijn van Miki Tanaka. Deze kaart heeft een gemiddelde marktwaarde van € 0.49.
Meer kaarten in Delta Species
Meer kaarten zoals deze