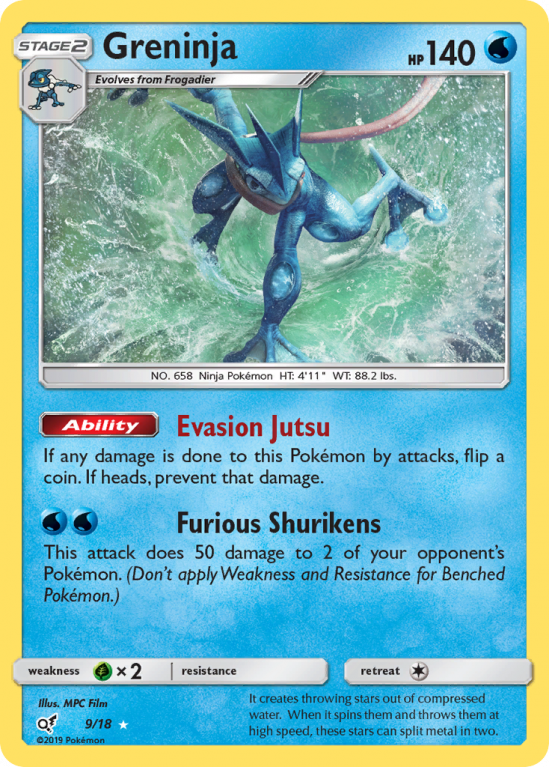 Greninja 9/18
Pokémon - Stage 2
HP 140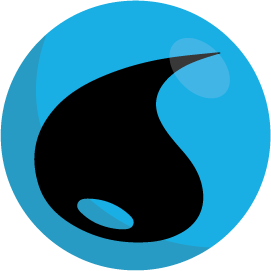 Abilities

Evasion Jutsu
If any damage is done to this Pokémon by attacks, flip a coin. If heads, prevent that damage.
Attacks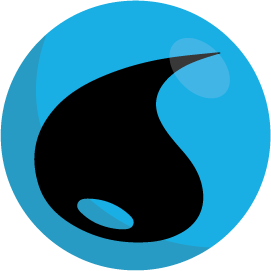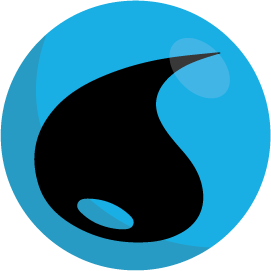 Furious Shurikens
This attack does 50 damage to 2 of your opponent's Pokémon. (Don't apply Weakness and Resistance for Benched Pokémon.)
Weakness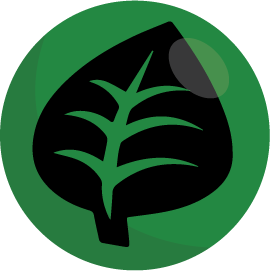 ×2
Retreat cost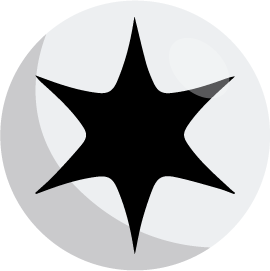 Set
Detective Pikachu

De Greninja kaart zit in de Detective Pikachu set en is nummer 9 in deze set met totaal 18 kaarten. Deze kaart is uitgekomen in het jaar 2019-04-05. De illustraties op de kaart zijn van MPC Film. Deze kaart heeft een gemiddelde marktwaarde van € 3.25.
De flavor tekst op deze kaart is: It creates throwing stars out of compressed water. When it spins them and throws them at high speed, these stars can split metal in two.
Meer kaarten in Detective Pikachu
Meer kaarten zoals deze