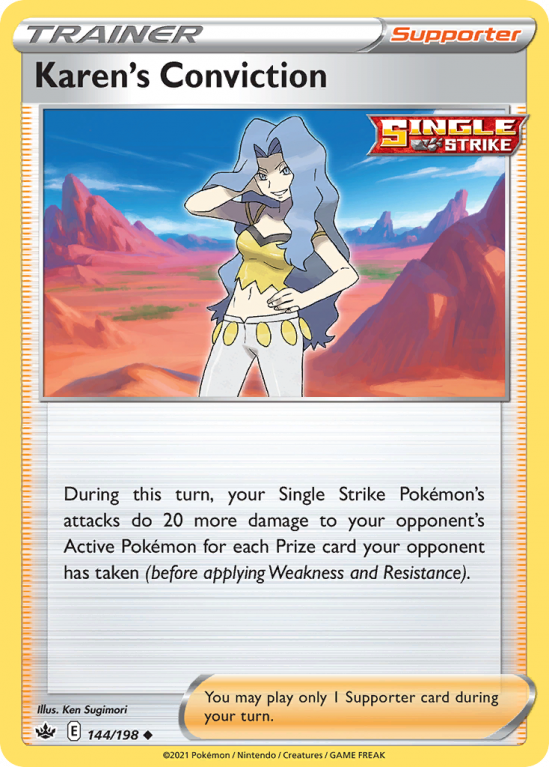 Karen's Conviction 144/198
Trainer - Supporter, Single Strike
Rules
During this turn, your Single Strike Pokémon's attacks do 20 more damage to your opponent's Active Pokémon for each Prize card your opponent has taken (before applying Weakness and Resistance).
You may play only 1 Supporter card during your turn.
Set
Chilling Reign

De Karen's Conviction kaart zit in de Chilling Reign set en is nummer 144 in deze set met totaal 233 kaarten. Deze kaart is uitgekomen in het jaar 2021-06-18. De illustraties op de kaart zijn van Ken Sugimori. Deze kaart heeft een gemiddelde marktwaarde van € 0.12.
Meer kaarten in Chilling Reign
Meer kaarten zoals deze