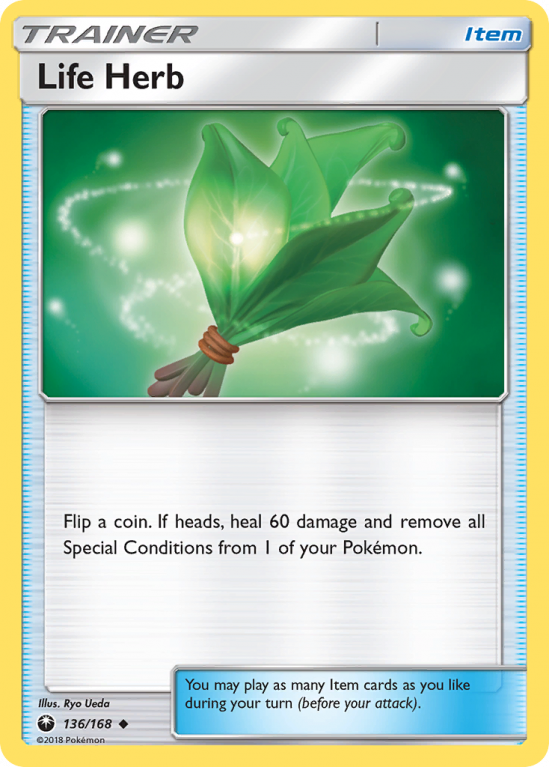 Life Herb 136/168
Trainer - Item
Rules
Flip a coin. If heads, heal 60 damage and remove all Special Conditions from 1 of your Pokémon.
You may play as many Item cards as you like during your turn (before your attack).
Set
Celestial Storm

De Life Herb kaart zit in de Celestial Storm set en is nummer 136 in deze set met totaal 187 kaarten. Deze kaart is uitgekomen in het jaar 2018-08-03. De illustraties op de kaart zijn van Ryo Ueda. Deze kaart heeft een gemiddelde marktwaarde van € 0.25.
Meer kaarten in Celestial Storm
Meer kaarten zoals deze