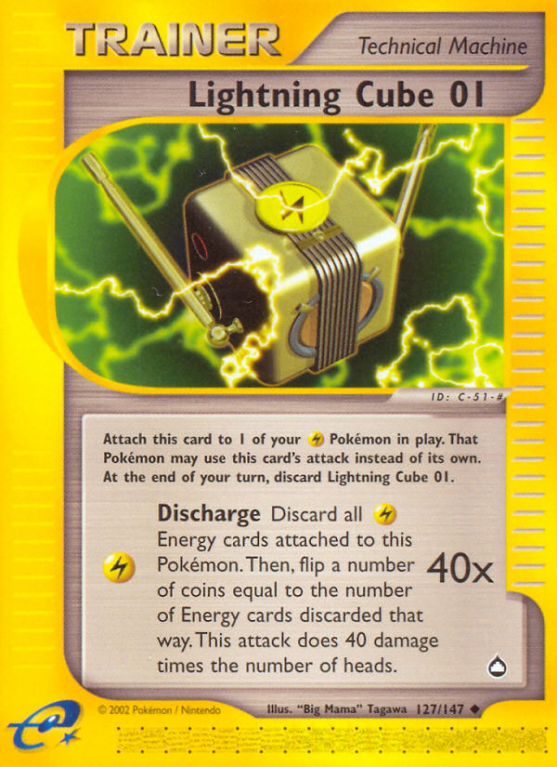 Lightning Cube 01 127/147
Trainer - Technical Machine
Attacks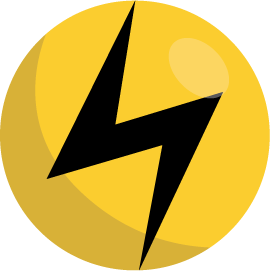 Discharge
40×
Discard all Lightning Energy cards attached to this Pokémon. Then, flip a number of coins equal to the number of Energy cards discarded that way. This attack does 40 damage times the number of heads.
Rules
Attach this card to 1 of your Lightning Pokémon in play. That Pokémon may use this card's attack instead of its own. At the end of your turn, discard Lightning Cube 01.
Set
Aquapolis

De Lightning Cube 01 kaart zit in de Aquapolis set en is nummer 127 in deze set met totaal 182 kaarten. Deze kaart is uitgekomen in het jaar 2003-01-15. De illustraties op de kaart zijn van "Big Mama" Tagawa. Deze kaart heeft een gemiddelde marktwaarde van € 1.24.
Meer kaarten in Aquapolis
Meer kaarten zoals deze