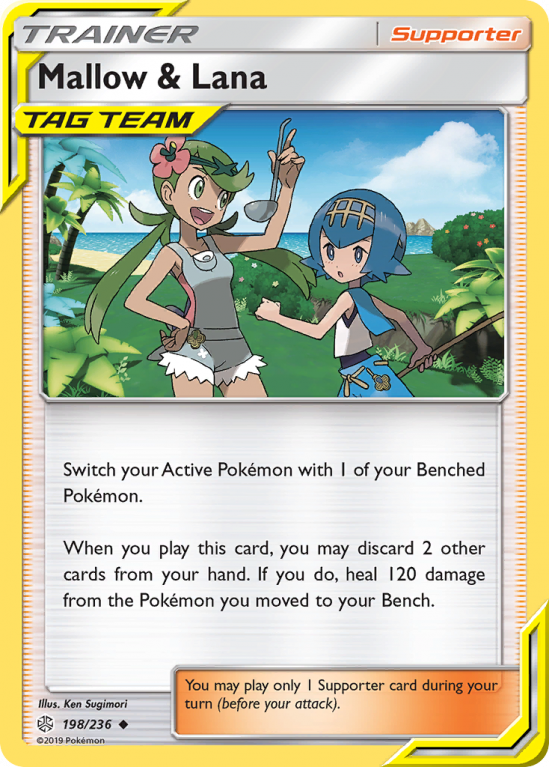 Mallow & Lana 198/236
Trainer - Supporter, TAG TEAM
Rules
Switch your Active Pokémon with 1 of your Benched Pokémon.
When you play this card, you may discard 2 other cards from your hand. If you do, heal 120 damage from the Pokémon you moved to your Bench.
You may play only 1 Supporter card during your turn (before your attack).
Set
Cosmic Eclipse

De Mallow & Lana kaart zit in de Cosmic Eclipse set en is nummer 198 in deze set met totaal 272 kaarten. Deze kaart is uitgekomen in het jaar 2019-11-01. De illustraties op de kaart zijn van Ken Sugimori. Deze kaart heeft een gemiddelde marktwaarde van € 0.88.
Meer kaarten in Cosmic Eclipse
Meer kaarten zoals deze