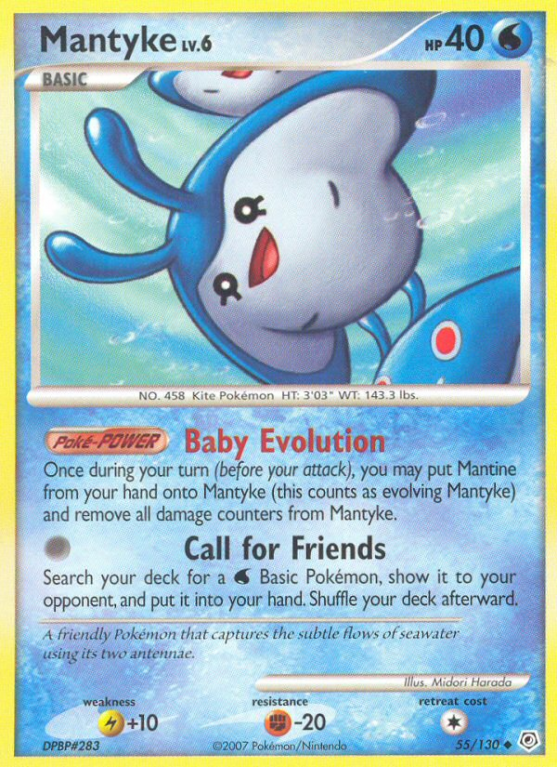 Mantyke 55/130
Pokémon - Basic
HP 40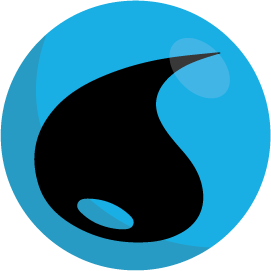 Abilities

Baby Evolution
Once during your turn (before your attack), you may put Mantine from your hand onto Mantyke (this counts as evolving Mantyke) and remove all damage counters from Mantyke.
Attacks
Call for Friends
Search your deck for a Water Basic Pokémon, show it to your opponent, and put it into your hand. Shuffle your deck afterward.
Weakness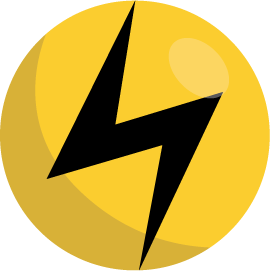 +10
Resistance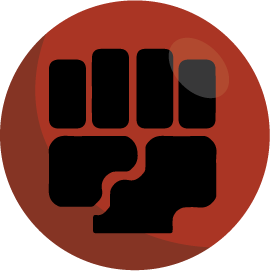 -20
Retreat cost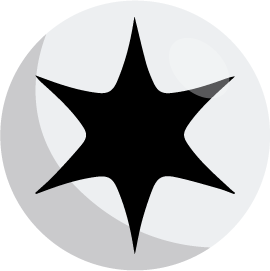 Set
Diamond & Pearl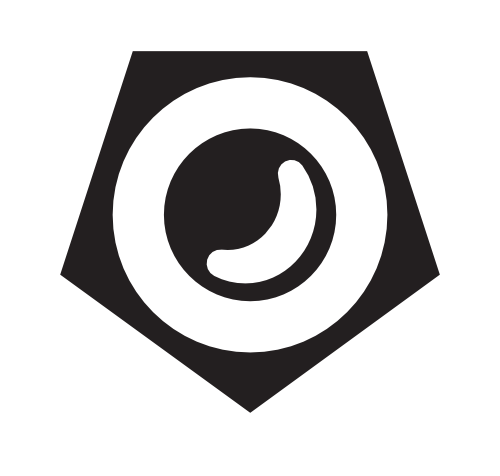 De Mantyke kaart zit in de Diamond & Pearl set en is nummer 55 in deze set met totaal 130 kaarten. Deze kaart is uitgekomen in het jaar 2007-05-01. De illustraties op de kaart zijn van Midori Harada. Deze kaart heeft een gemiddelde marktwaarde van € 12.24.
De flavor tekst op deze kaart is: A friendly Pokémon that captures the subtle flows of seawater using its two antennae.
Meer kaarten in Diamond & Pearl