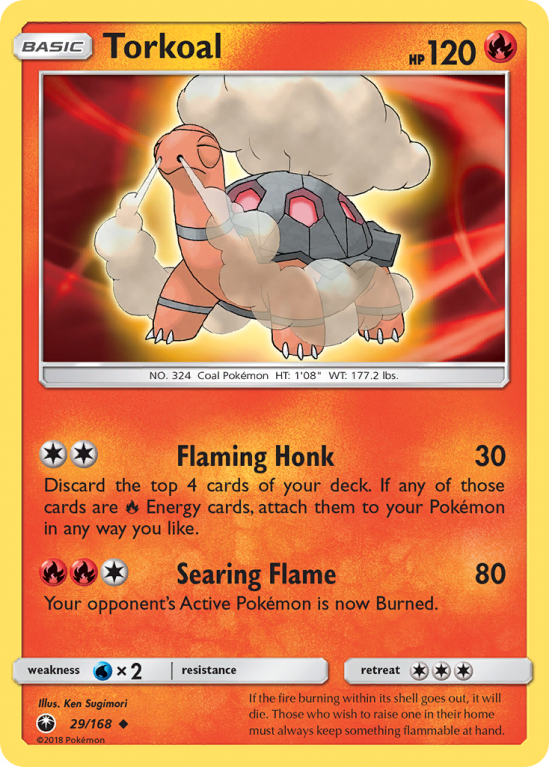 Torkoal 29/168
Pokémon - Basic
HP 120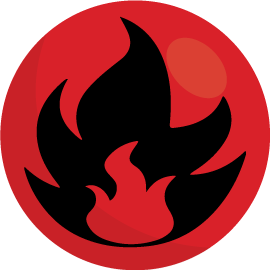 Attacks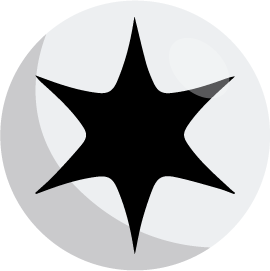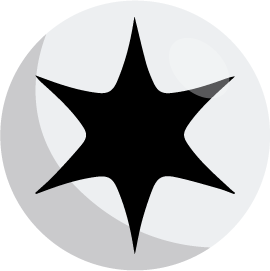 Flaming Honk
30
Discard the top 4 cards of your deck. If any of those cards are Fire Energy cards, attach them to your Pokémon in any way you like.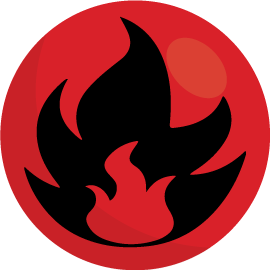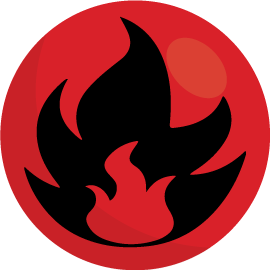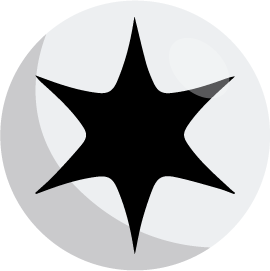 Searing Flame
80
Your opponent's Active Pokémon is now Burned.
Weakness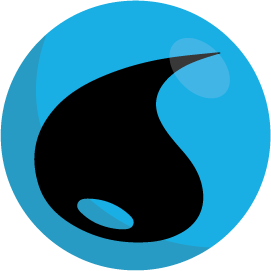 ×2
Retreat cost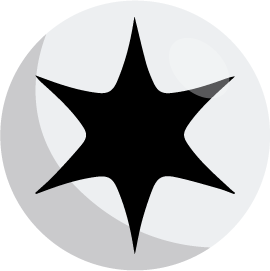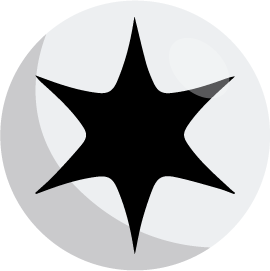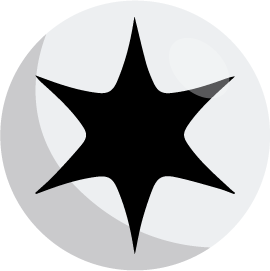 Set
Celestial Storm

De Torkoal kaart zit in de Celestial Storm set en is nummer 29 in deze set met totaal 187 kaarten. Deze kaart is uitgekomen in het jaar 2018-08-03. De illustraties op de kaart zijn van Ken Sugimori. Deze kaart heeft een gemiddelde marktwaarde van € 0.22.
De flavor tekst op deze kaart is: If the fire burning within its shell goes out, it will die. Those who wish to raise one in their home must always keep something flammable at hand.
Meer kaarten in Celestial Storm
Meer kaarten zoals deze