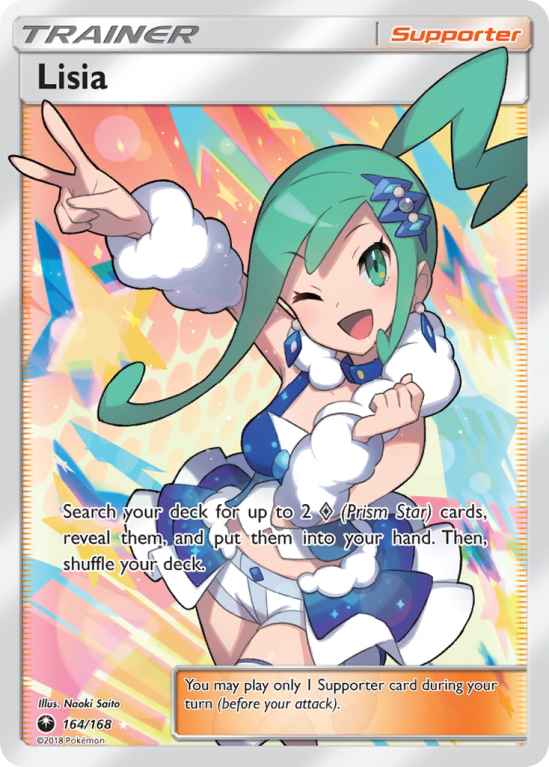 Lisia 164/168
Trainer - Supporter
Rules
Search your deck for up to 2 ◇ (Prism Star) cards, reveal them, and put them into your hand. Then, shuffle your deck.
You may play only 1 Supporter card during your turn (before your attack).
Set
Celestial Storm

De Lisia kaart zit in de Celestial Storm set en is nummer 164 in deze set met totaal 187 kaarten. Deze kaart is uitgekomen in het jaar 2018-08-03. De illustraties op de kaart zijn van Naoki Saito. Deze kaart heeft een gemiddelde marktwaarde van € 107.77.
Meer kaarten in Celestial Storm
Meer kaarten zoals deze