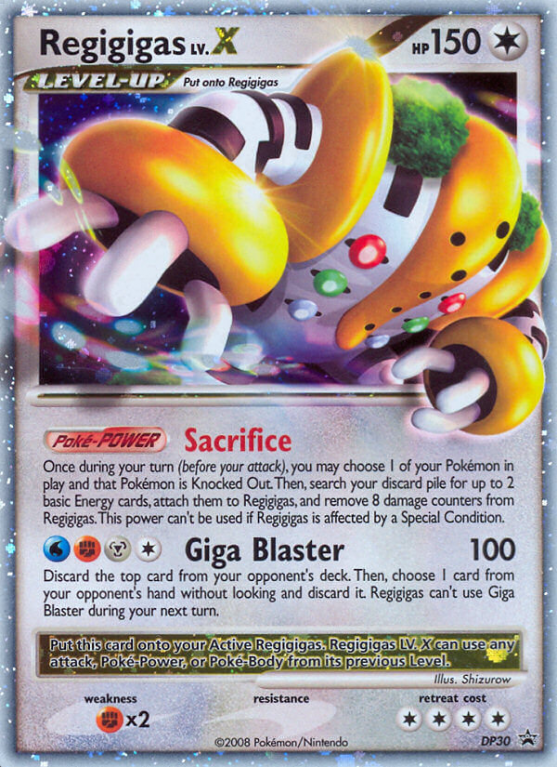 Regigigas LV.X DP30/56
Pokémon - Level-Up
HP 150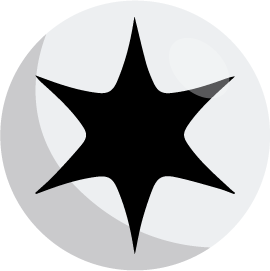 Abilities

Sacrifice
Once during your turn (before your attack), you may choose 1 of your Pokémon in play and that Pokémon is Knocked Out. Then, search your discard pile for up to 2 basic Energy cards, attach them to Regigigas, and remove 8 damage counters from Regigigas. This power can't be used if Regigigas is affected by a Special Condition.
Attacks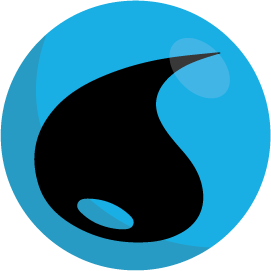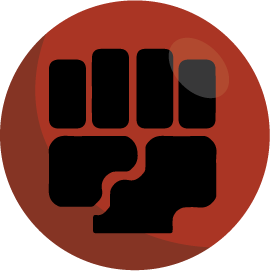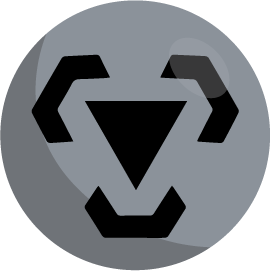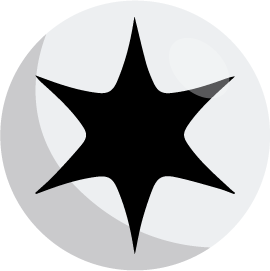 Giga Blaster
100
Discard the top card from your opponent's deck. Then, choose 1 card from your opponent's hand without looking and discard it. Regigigas can't use Giga Blaster during your next turn.
Rules
Put this card onto your Active Regigigas. Regigigas LV.X can use any attack, Poké-Power, or Poké-Body from its previous level.
Weakness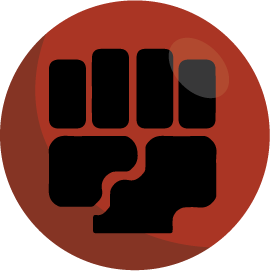 ×2
Retreat cost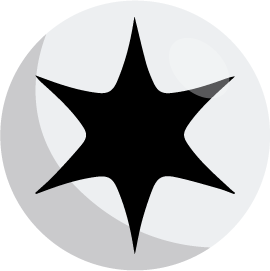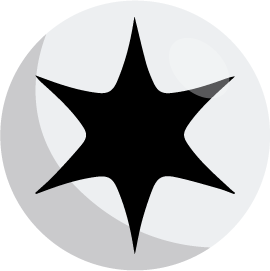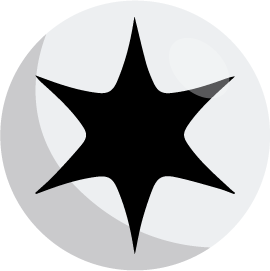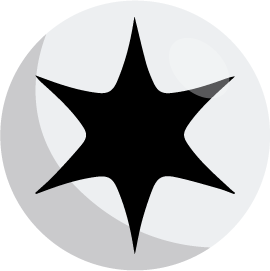 Set
DP Black Star Promos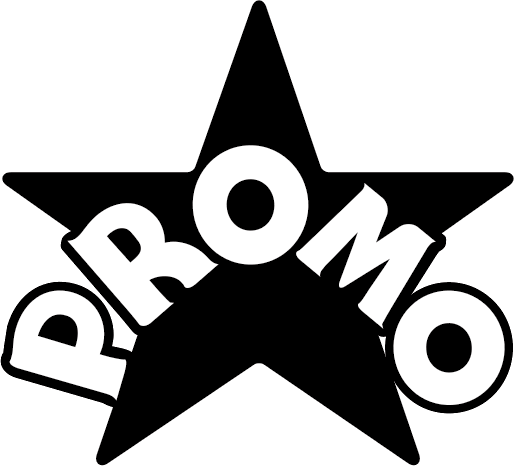 De Regigigas LV.X kaart zit in de DP Black Star Promos set en is nummer DP30 in deze set met totaal 56 kaarten. Deze kaart is uitgekomen in het jaar 2007-05-01. De illustraties op de kaart zijn van Shizurow. Deze kaart heeft een gemiddelde marktwaarde van € 11.93.
Meer kaarten in DP Black Star Promos
Meer kaarten zoals deze