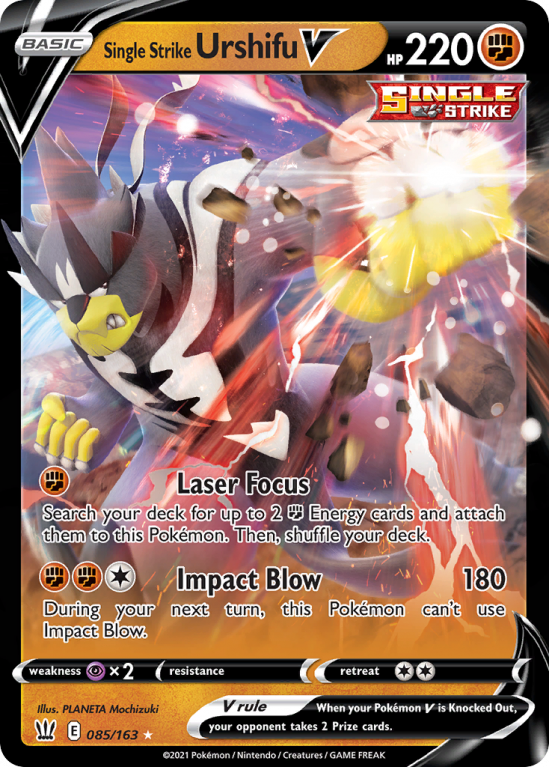 Single Strike Urshifu V 85/163
Pokémon - Basic, V, Single Strike
HP 220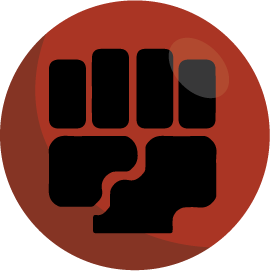 Attacks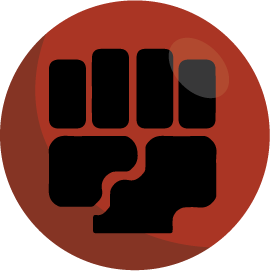 Laser Focus
Search your deck for up to 2 Fighting Energy cards and attach them to this Pokémon. Then, shuffle your deck.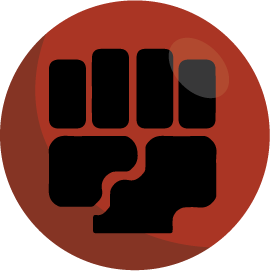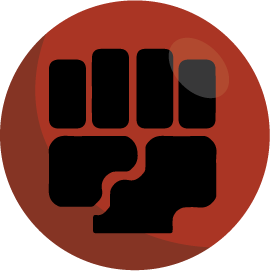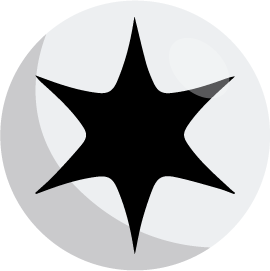 Impact Blow
180
During your next turn, this Pokémon can't use Impact Blow.
Rules
V rule: When your Pokémon V is Knocked Out, your opponent takes 2 Prize cards.
Weakness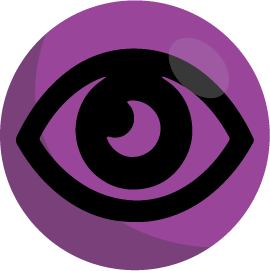 ×2
Retreat cost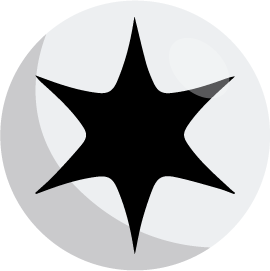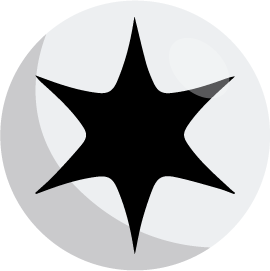 Set
Battle Styles

De Single Strike Urshifu V kaart zit in de Battle Styles set en is nummer 85 in deze set met totaal 183 kaarten. Deze kaart is uitgekomen in het jaar 2021-03-19. De illustraties op de kaart zijn van PLANETA Mochizuki. Deze kaart heeft een gemiddelde marktwaarde van € 1.05.
Meer kaarten in Battle Styles
Meer kaarten zoals deze