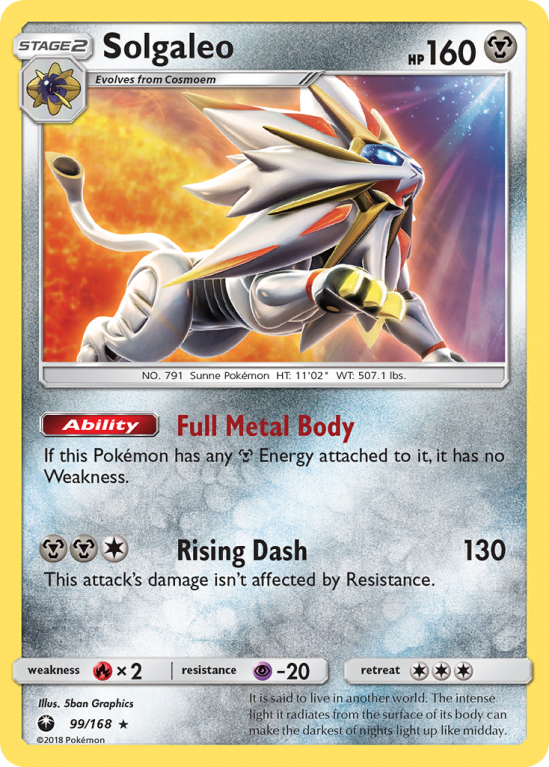 Solgaleo 99/168
Pokémon - Stage 2
HP 160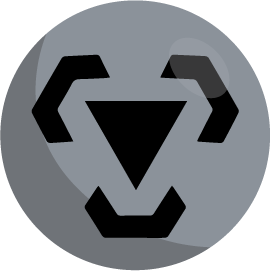 Abilities

Full Metal Body
If this Pokémon has any Metal Energy attached to it, it has no Weakness.
Attacks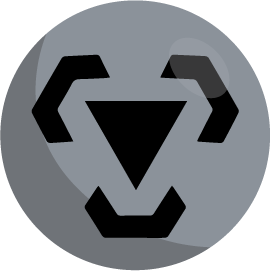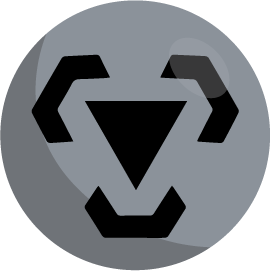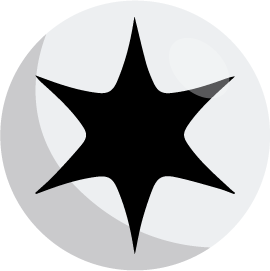 Rising Dash
130
This attack's damage isn't affected by Resistance.
Weakness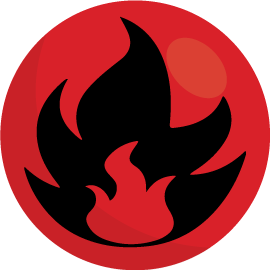 ×2
Resistance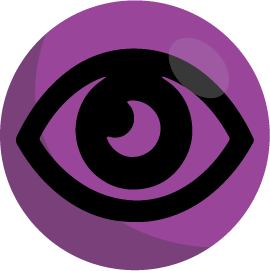 -20
Retreat cost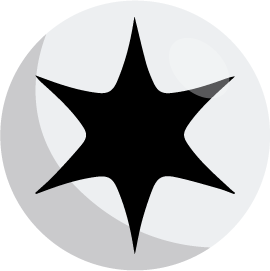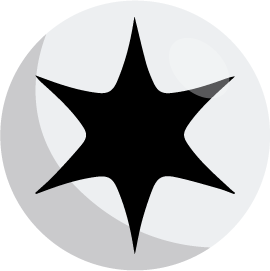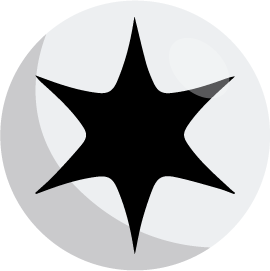 Set
Celestial Storm

De Solgaleo kaart zit in de Celestial Storm set en is nummer 99 in deze set met totaal 187 kaarten. Deze kaart is uitgekomen in het jaar 2018-08-03. De illustraties op de kaart zijn van 5ban Graphics. Deze kaart heeft een gemiddelde marktwaarde van € 0.79.
De flavor tekst op deze kaart is: It is said to live in another world. The intense light it radiates from the surface of its body can make the darkest of nights light up like midday.
Meer kaarten in Celestial Storm
Meer kaarten zoals deze